Best SMM Panel for Social Media
Our Cheap SMM Panel is designed to help you improve your Social Media. It is an effective way to generate followers, subscribers, likes, views for your account. Sign-Up now! With our user-friendly platform, you can easily manage and track the success of your social media campaigns.
1. More than 2200 different services!
2. Over 2 million orders delivered to our clients!
3. Above 24000 users!
We are trusted for 5+ Years for Professional SMM Panel Services!
Why you need to try our SMM Panel: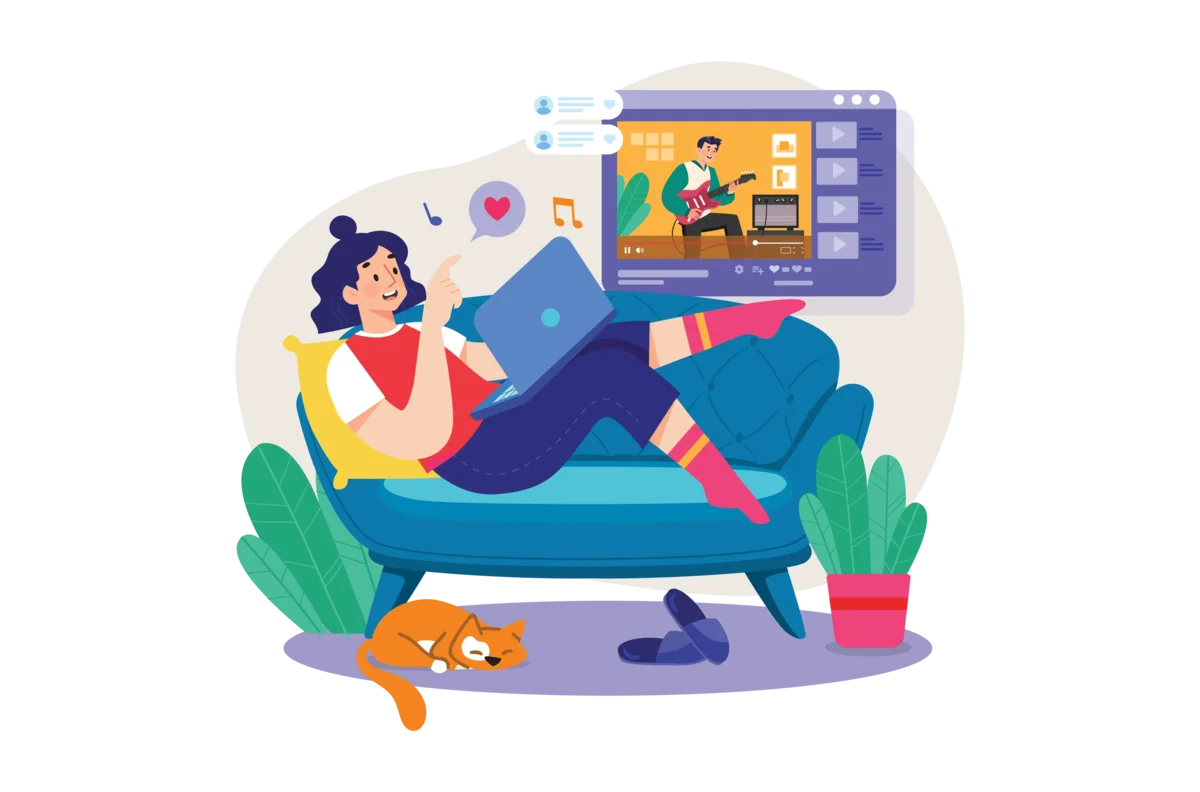 Lowest Prices: We offer the lowest prices starting from $0.001.
Fastest Delivery: Processing orders quickly and efficiently.
Variety of Services: Wide range of services, such as Likes, Followers, Views, and more.
Easy to Use: Our SMM panel is easy to use, with a user-friendly interface.
Secure Payments: We offer secure payments through PayPal or other methods.
Quality Service: We strive to provide 100% customer satisfaction.
24/7 Client Service: Our Team is always available to answer any questions.
Create an account and make sure you're logged in.
Add funds to your account using your payment method of choice.
Pick SMM services and get ready to receive more public attention.
We will create and proceed with an order and inform you once done. Enjoy and stay with us!
Why do you need to try our Cheap SMM Panel services?
SMMPanel.net offers all-inclusive services, including likes, followers, and views for popular Social Media like Instagram, Facebook, and YouTube. We also provide custom packages to fit your needs. What sets us apart from the competition? Our qualified professionals are dedicated to providing top-notch customer support and delivering the best results for our customers. We persistently update and improve our services to ensure you get the best for your money. SMMPanel.net is the best SMM Panel for Resellers and Individuals.
SMMPanel.net - Best SMM Panel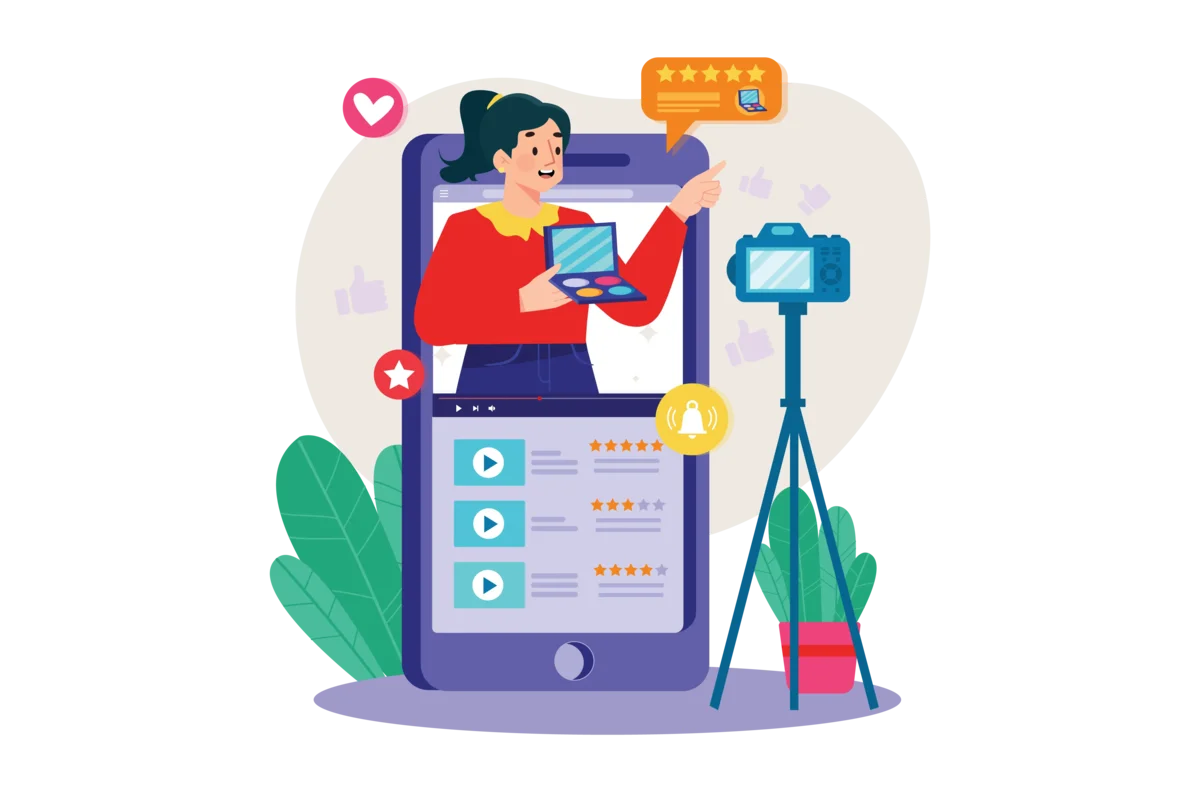 SMMPanel.NET generates full-fledged promotion for 15 popular social networks: Instagram, YouTube, TikTok, Telegram, Facebook, Twitter, Spotify, Twitch, SoundCloud, Likee, Mixcloud, Linkedin, Reddit, SoundCloud, Pinterest, and many others.
Our SMM Panel provides a wide range of services relevant to social media promotion, including views, view retention, reposts, comments, likes, and followers. Website traffic is also available for ordering on SMMPanel.net.
Social Media Promotion is an opportunity to quickly, safely, and effectively promote your accounts, reach the top, and give recommendations. Views only work with organic traffic and live profiles.
One of the main features is drip irrigation. This feature allows you to automatically place the same order multiple times at a set interval. Drip-feed simulates the natural growth of content popularity.
We are trusted since 2017 by thousands of customers, providing the best and cheapest SMM Panel Services. Our SMM Panel Services include such as: Instagram Likes, SMM Panel for YouTube Subscribers, Telegram Members, Facebook Likes, Spotify Plays, Soundcloud Plays, All-in-One packages and more other services.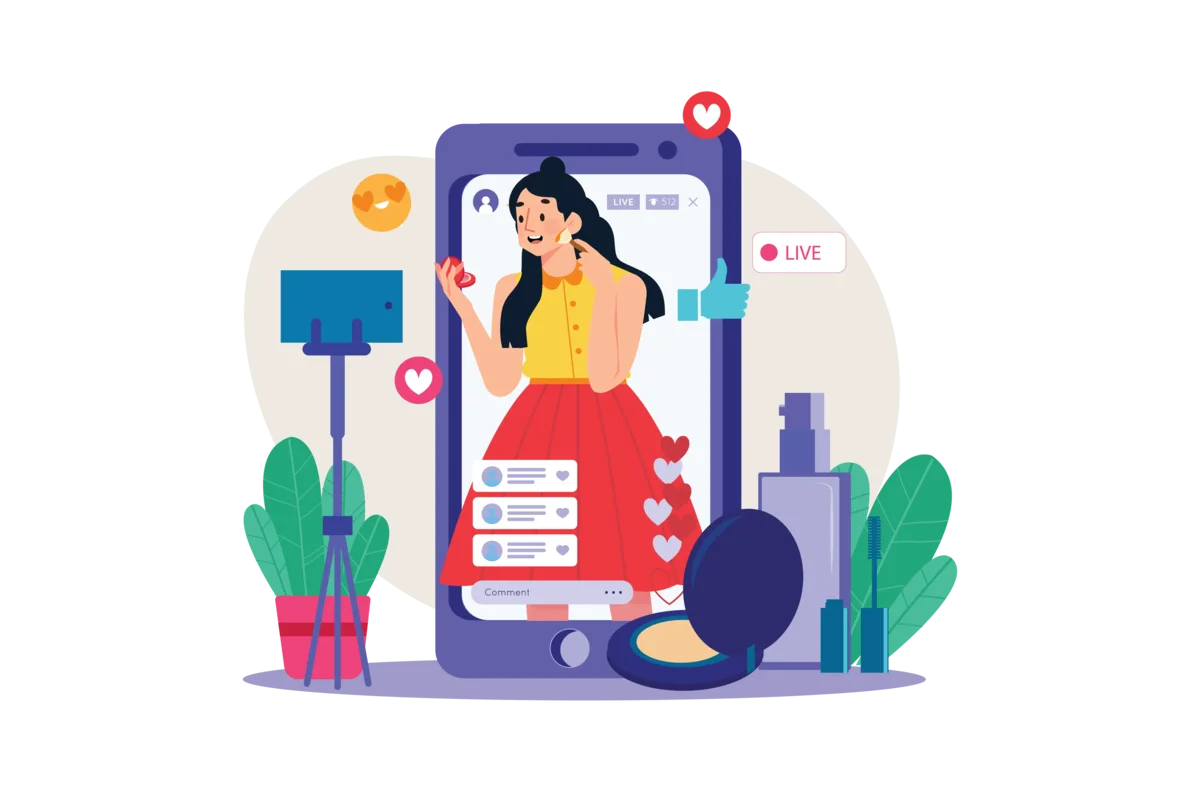 YouTube - Monetization, Views, Subscribers, and Comments
Instagram - Real Followers, Likes, Comments and Impressions
TikTok Promotion - Followers, Likes, Views and Custom Comments
Telegram - Post views, Reactions and Members
Facebook - Custom & Random comments, Views and Likes
Reddit SMM Panel - Buy Upvotes from Real People
Twitter Poll Votes, Followers, Likes and Impressions
Spotify SMM Panel - Plays, Followers and Saves
SoundCloud SMM Panel - Plays, Likes and Real Followers
Twitch Promotion - Buy Real Followers and Live views
SEO - All-in-one SEO Backlinks Packages, and Website Traffic
Automated Promotion Subscription Feature
Web Traffic to your Website (US, Europe, Asia)
Best Services Provider - The widest range of Social Media Services
24/7 Live Support - Our Team is always ready to help You
Personal Manager - We care about our Clients
Flexible system of Bonuses and Discounts
Cheap SMM Panel - Prices starting from $0.001
Drip-Feed - (Incremental Pushing)
Buy Instagram Reels Views and Likes at Cheapest Rates
Music Plays for Spotify, MixCloud, DatPiff, Soundcloud
Creation, design, and promotion of YouTube Turnkey
Benefits of using our SMM Panel:
Saves time and effort: One of the most significant benefits is that it saves time and effort. Rather than spending hours creating content and trying to get more followers, you can buy social media services to increase your engagement and reach.
Boosts social media presence: With an SMM panel, you can quickly increase your social media presence by buying Likes, Followers, and Shares. This, in turn, helps you reach a wider audience and increase your brand visibility.
Improves credibility: Social media is all about credibility, and the more followers and engagement you have, the more credible you appear to your audience. Buying social media services can help you improve your credibility and gain the trust of your target audience.
Drives more traffic to your website: Using our SEO SMM panel to increase your social media presence can drive more traffic to your website. This can help you improve your sales, revenue, and overall online presence.
What is exactly SMM Panel?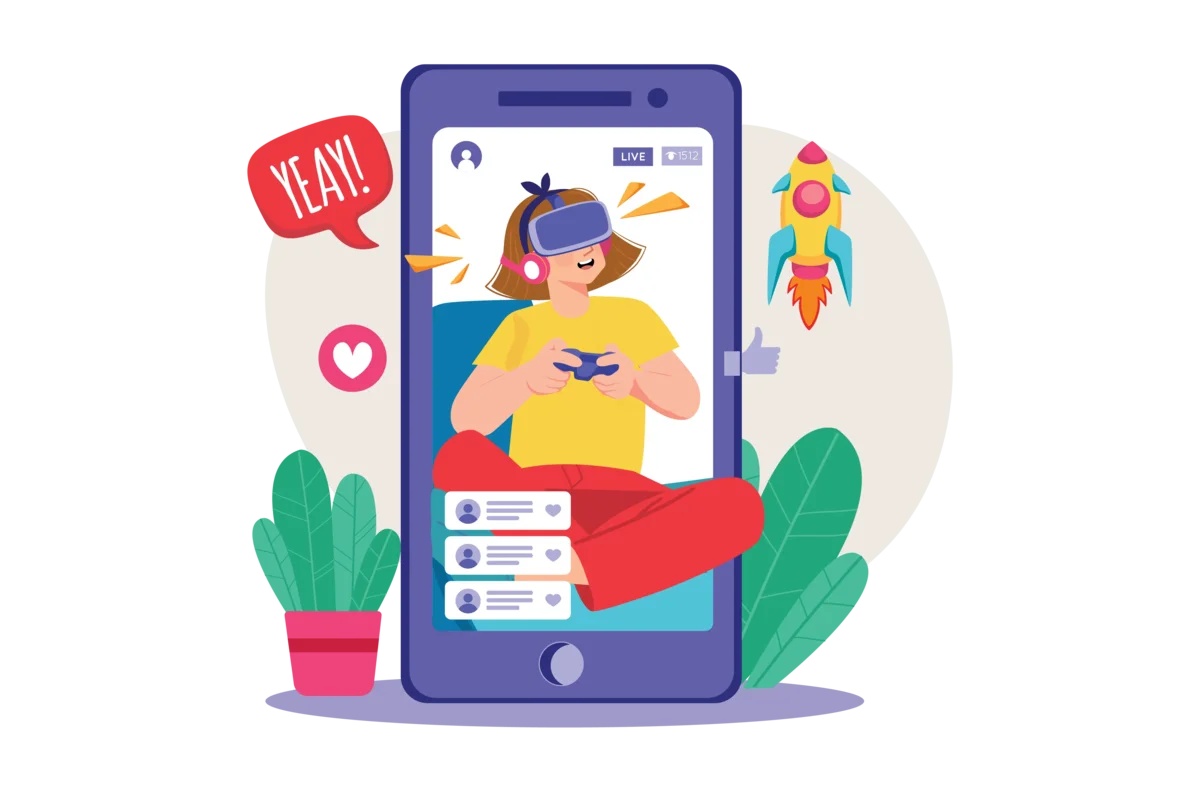 An SMM panel, also known as a Social Media Panel, is a website or platform that allows users to buy services, such as Likes, Followers, and Views, for their Social Media Accounts. These services are typical can be purchased in bulk.
Many different panels are available, each with its own services and pricing options. Some panels specialize in specific social media platforms, such as Instagram or YouTube, while we offer various platforms.
To use our SMM Panel, users need to create an account and check our Services page. From there, they can browse the available services and choose the ones they want to purchase. Our website offers different payment methods: Credit Card, Stripe, Perfect Money, Payeer, or Coinbase.
Once the payment is complete, the ordered services are typically delivered within a few hours or days, depending on the purchased service. We also guarantee our services, ensuring users receive the promised likes, followers, or views from real people.
Social Media Panels are popular among social media users who want to grow their presence and influence on various platforms quickly. However, using an SMM Panel can violate the terms of service for some social media platforms, and there is a risk of getting banned or penalized for using them. Additionally, the quality of the services offered by different panels can vary.
Choosing a reputable panel is vital to avoid scamming or getting low-quality services. That's why we offer only safe promotion on Social Media and help our clients not violate the platforms' rules.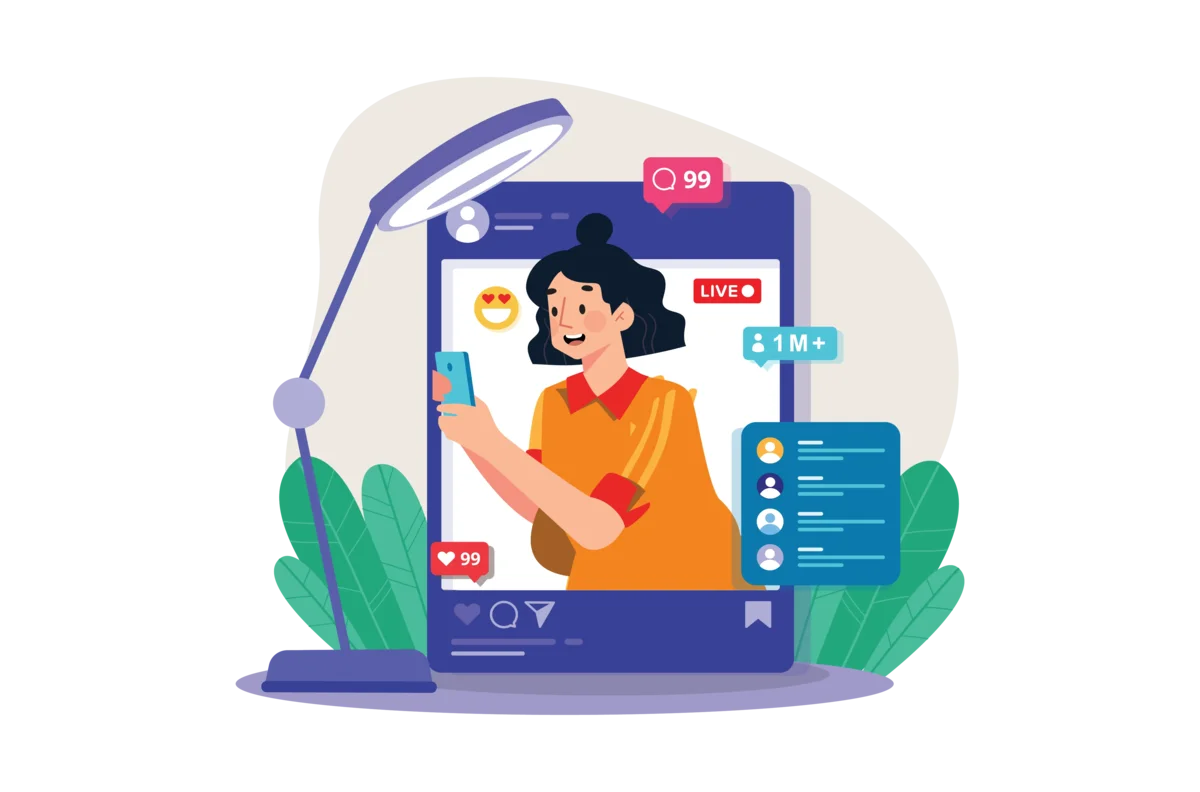 We always strive to ensure our customers stay satisfied with our services
I've been using the SMMPanel.net for my Artist page on Spotify for the past few months and I am extremely satisfied with the results. The automation features have saved me so much time and effort.
I was looking for Twitter SMM Panel. This tool has completely transformed the way I manage my social media accounts. The cost-effectiveness of the platform has also been a major advantage for my business. I highly recommend it to anyone looking to grow their social media presence.
If you're looking for a way to help your YouTube channel more exposure, you can't go wrong with this tool! And the best thing is that everything is super cheap, you don't need to spend a ton of money to get the results you want.
It can be really discouraging when you try your best to grow your SEO, but nothing works. Using this SMM Panel service helped me get genuine results faster than I ever expected!
I can't recommend this SMM Panel enough — especially if you're looking for targeted audience. Such great result at very affordable prices in getting French audience. Definitely one of the best SMM Panel.
SMM Panel is a tool that allows you to safely purchase social media services such as followers, likes, views, impressions, shares, and comments.
Social Media Panel works by connecting your social media accounts to our platform. Once connected, you can purchase services such as followers, likes, views, impressions, shares, and comments. We then use our network of influencers and social media experts to promote your accounts and deliver the services you purchased.
What types of SMM Services do you have?
We offer a wide range of SMM services, including followers, likes, views, impressions, shares, comments, and others. We also offer custom packages tailored to your specific needs.
Yes, this is a legal service. We use only legitimate methods to promote your social media accounts and never use any black hat techniques or spam.
What makes people look for SMM panels?
People look for SMM panels because they are an easy and cost-effective way to promote their social media accounts. They allow users to purchase services that can help to increase their visibility and reach.
Is this type of promotion safe?
Yes, it is a safe and secure service.
Are your SMM Services safe to buy?
Yes, our services are safe to buy. We use only legitimate methods to promote your social media accounts and never use any black hat techniques or spam. We also take measures to protect your account from any potential risks.
Mass orders — what are they?
The mass order option makes it very easy to simultaneously place separate orders with different links.
What are the payment methods?
We accept payments via Credit Card, Stripe, Perfect Money, Payeer and Coinbase.
Drip-feed allows you to build engagement as fast as you like. Let's say you want 1000 likes on your post. You can get all 1000 immediately or make it more gradual: 100 likes/day for ten days.
Is SMM Panel is legal in India?
There is no restrictions, so using SMM Panel Services is NOT illegal. We ensure the smooth and organic growth of your social networks only with real people, not bots, to ensure the security of your social networks.
It's the same panel but only with a limited selection of features.
Our platform that provides you with more than 2000 different services for the largest Social Media such as Instagram, TikTok, YouTube, Facebook, Twitter, and others.
What is the Best SMM Panel?
SMMPanel.net is the best SMM Panel because it offers the best services and features to help you manage your social media accounts. With our panel, you can easily manage multiple accounts and reach great heights.